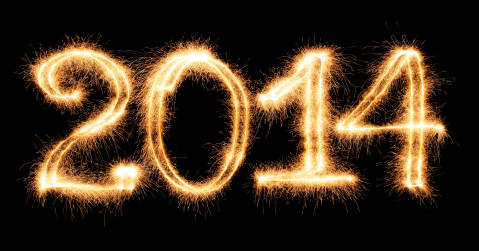 At least until those years are no longer new. Now why is that . . . do you think?
We all seem so quick to cast aside what we deem as old. That includes Time which has had the predictable nature of becoming our past. Many of us view the past as something to forget. There are many reasons for this. It may be painful to think about. We didn't accomplish what we set out to do. There were many mistakes made.
So what do many do?
If the previous year did not fit the needs of any given person, they would discount it and vow to "do over" for the coming year. The thing is there were many things that went RIGHT in the year that was drawing to a close. So many, many things!
My point is this. There is no need to "do over" at all. There is always a need to do BETTER. To execute SMARTER. There is always a lesson to be learned from experiences in years past. More detailed plans can be drawn up from these experiences. Do you know why? What didn't work previously gives one room to try another route. It's another chance to GET IT RIGHT!
Love all of the previous years that you have had the honor and pleasure of living through. Each year has shaped you into the person you are today. Each year has taught you something valuable. Each year has given you a chance to bring your kind of wonderful to the world! Don't discount that. It's like denying a part of you.
2014 is here! All years before it have come and gone. Best believe that they are not forgotten. They are not cast aside as failures. They are set in memories for as long as they can last and continue to beam wisdom to us all. Because of this our love for these years should not falter. Should not bend. It should flourish and grow with every year that continues to pass in our lifetime.
These years are blessings. Timeless blessings. They should be cherished forever.
Have a fabulous 2014 everyone. May it continue to bring you joy through genuine connections and unforgettable experiences. Make every single moment count.