Ah, wedding season. The flowers, the cake, the hair, the makeup, and of course the fashions for the guests. Might as well be a red carpet event with some of the pieces that are worn. Well, my younger brother is getting married in July. I've spent the past couple of months stressing over the dress that I'm going to wear at his wedding.
Alas, I've found one! After many trips to the malls around the area which provided me with nothing, I took my search online.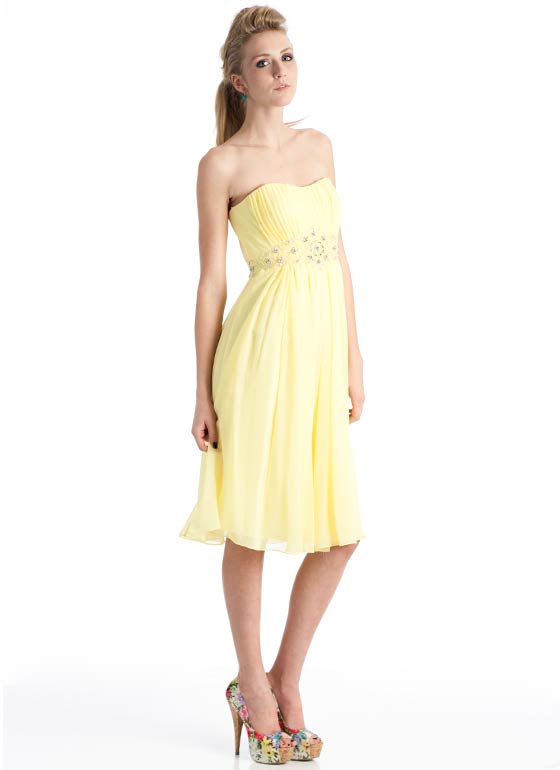 It's just adorable to me. I found this cute little gem on GoJane.com. It's a nice little site with cute little fashions. I figured the yellow would be perfect for a summer wedding. I might as well start dressing for the seasons. Besides, yellow looks pretty good on me. Let's hope this dress continues to prove that point. Lol.
There were also a pair of shoes that caught my eye from the same site.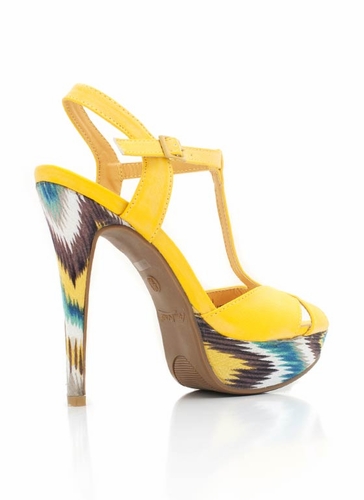 My thought was to wear a multi-colored shoe. This one fits that criteria perfectly. Unfortunately, they do not have my size in this color. Bummer. I am still on the look out for a great pair of shoes that will be a perfect match for the dress. I am open to suggestions. Bring em on!
Once I get the dress I'll be sure to try it on and take pics. I hope to have a suitable pair of shoes by mid June. That will give me some time to break them in. I have to make sure I can dance in them, yeah? 😉
So seriously, what shoes would you recommend for this lovely dress of mine?