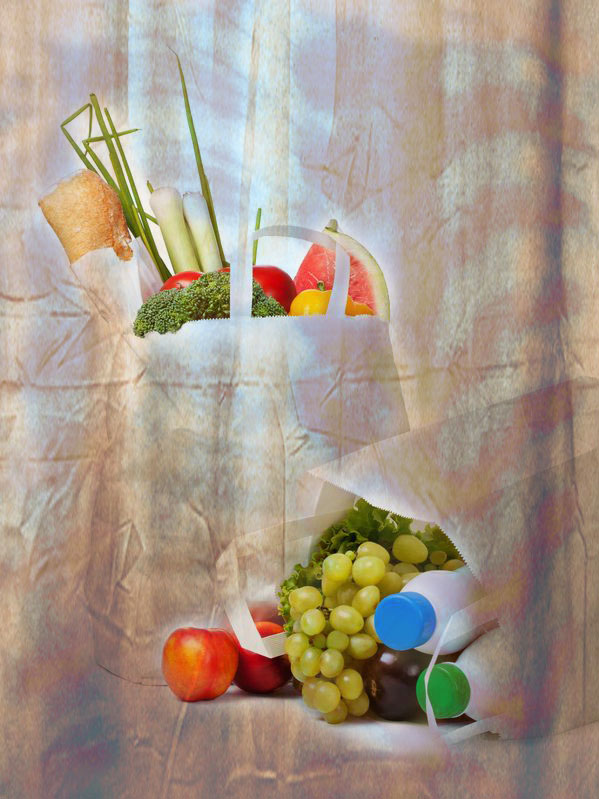 This past Monday evening I moseyed on over to my local grocery store when I got off of work. With my handy dandy list conveniently stored in the calendar event on my phone, an event that I desperately needed to remember, I proudly scoured the outside perimeter for my items. The only isle item was my huge canister of coffee. I draw the line somewhere peeps. I had two nicely filled bags of fruits, veggies, some dairy, and my caffeine. As soon as I got home I prepared to put everything away…after I threw away everything that went bad previously.
I have this interesting little problem. Well, not a problem per say. More of a lapse in memory, I guess. Anyway, it's never a good thing for me to buy a ton of groceries at once. Buying in bulk has never really worked for me. I tend to forget what I bought. What's worse is when I actually do some meal planning for the week I'm not in the mood to cook it much less eat it. Things come up. Moods change. Tastes are finicky like that.
Needless to say that the majority of the stuff that I purchase actually goes bad. The poor, poor victims this time around were a small package of sweet peppers, a big tub of baby spinach, cherry tomatoes, and some blackberries. I ate some of it. I just got tired of it and forgot that it all was in my fridge. Oh yeah, and a couple of swallows of milk. Go figure.
I kind of did the same thing on Monday. The items that I bought are the ingredients for my Nutribullet smoothies in the mornings (which competes with my coffee…and loses most mornings). Spinach and arugula greens, tomatoes, and cucumbers for my salads and select smoothies. A few other items to go with food that I bought previously but still haven't touched such as my quinoa, black beans and frozen veggies. It's a good thing they keep well.
I'm looking at ways to get a quick prep and cook meal at least three of my evenings so I can stop wasting food. Yup, this means a grocery run on these evenings. Preferably something that I can make while I'm working out. This way I can chow down when I'm good and sweaty. Seriously, wasting food is bad. Especially healthy food that is damn tasty. This needs to be fixed.
Let the trial and error begin.