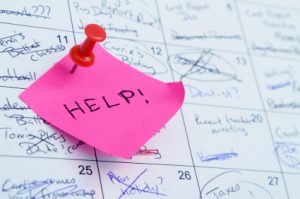 Whew! I am planning on doing WAY too much! I mean . . . being sociable is all well and good but GAWD! I'm not leaving any room to breathe it seems. Let's just take a look at some of the things I'd like to do, shall we?
Workout in the morning at least three times a week
Dance class on Tuesdays
Another dance class on Wednesdays
ANOTHER dance class on Sundays
Troupe meeting the second Wednesday of each month
Troupe performance every third Friday
Brunch with one of my circles the third Sunday of the month
Brunch with the girls on a Sunday that's convenient for all
Private events scattered throughout the month
Possible Monday night dance class
And because I'm crazy, a possible Thursday night dance class
Looking at this list it really doesn't look like much. I know folks who have way more events piled on to their days. They make it work too. I may be able to as well. It looks like the only day that I'll get to actually rest is Saturday. Oh, wait. I still have to take care of all of my domestic duties. You know, laundry, cleaning of my apartment, meal planning, etc. So in actuality this leaves NO room to chill out. NO REST!
What?!
I need to SLOW. MY. ROLE!!!
Obviously I'll practice good judgement on what events I will be attending during any given week. My only non-negotiable is working out. I NEED that in my life! Dancing is right along those lines. My Tuesdays and Wednesdays will stick. Everything else is flexible.
Here's to hoping I can at least stick to my non-negotiable items. It's a win working towards better health through lifting weights and dancing. Priorities. You have to have them.