I woke up this morning stoked! I had a day of shooting scheduled. Just me and my camera. Our own little date. It had been a while since we spent any quality time together. I made it a purpose to correct that today.
There is always a location in DC that I default to for pictures and just to hang out. It happens to be the National Mall. Love that place. Have TONS of unacceptable to me pictures from there. It's also a place where I can just go, sit, and think. Today was a beautiful day to do just that.
I wasn't really in the mood for The Mall today. At least not to take pictures. That was the point, right? To get out there and take pictures? That's when I came across this article in the Washington Post. An art project? Chyeah! I'm SO there!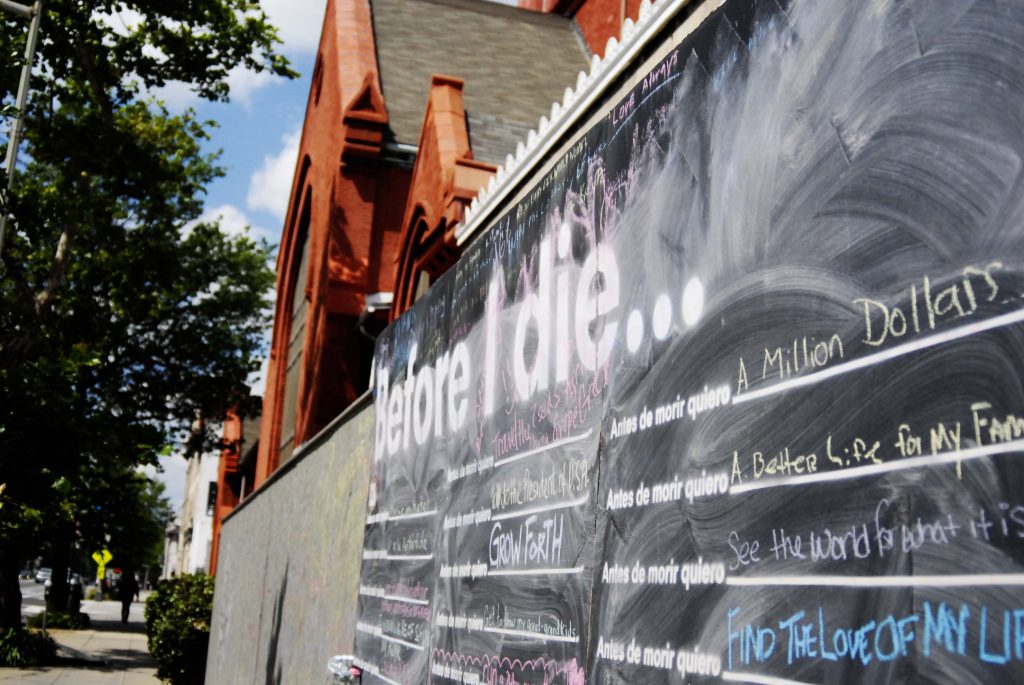 This public art project was installed by a couple outside of a construction site on the corner of 14th & Q Streets NW in Dupont Circle. The display is to honor the passing of loved ones. Per the photos in the article the wall was full of declarations from many DC residents and tourists alike. When I finally got there those words were no where to be found. Rain had smeared the wall and it had to be wiped clean. New declarations could be written.
I was there to witness only a few people write what they'd do before they died. One gentleman wrote that he wanted to please his ancestors. A young lady wanted to bring someone to Jesus. Another young lady wanted to finish her doctorate. A young man wanted to be famous. I told him that he already was.
There were many funny ones listed. The one that stuck with me, and I have no idea why, is someone wanting to be made fun of on Saturday Night Live. Nice.
Of course, I made my own contribution to this visible bucket list. When I accomplish this one thing I know that I will be at peace and the happiest woman alive.

So what would you do before YOU died?