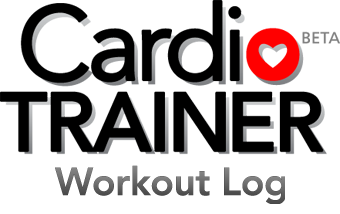 The humidity was pretty high.  Rain was forcasted.  I didn't let that stop me at all.  That's a serious first for me.
I went for a nice run this evening in a local park.  This park has a nice trail that spans for miles.  I only ran about 1.5 of it today for a total of three miles.  The first 1.5 miles I ran the entire way.  On my way back I walked for about a minute and ran for maybe about two?  I'm not sure.  I was too excited about the nonstop run to keep track after that.
To keep track of my workout as a whole, I downloaded this Android app called Cardio Trainer.  I'm loving it!  It keeps a record of all of my workouts that I've done. I can track my progress with the graphs the app provides.  It's pretty sweet!
I got lucky today.  Even though it was pretty humid, it didn't rain on my head.  I'm hoping that all is well with the weather come Wednesday.  That's my next scheduled run.  That shouldn't stop me though.  Let's hope not.
Do you let anything stop you from hitting the pavement or gym?  Do you have a workout that you're extremely proud of?