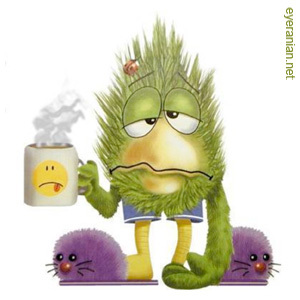 I work with children daily. So it was inevitable that I catch their cooties. I am sitting here at my laptop, breathing in through my mouth most of the time, blowing my nose every three minutes, and trying to focus on the task at hand. Yup…pretty much miserable! So my first blog in three weeks is pretty much a little rant on how miserable I am with being sick.
To my dissatisfaction, I do not blog as much as I would like. One of my photo gigs has me exhausted most days and all I'd like to do is just relax and calm down from the days shoot. To be honest, I am doing way too much. I'm also fitting in an evening workout six days a week. I'm a regular bionic woman ova here! Lol. With this full schedule that I have set for myself I really haven't been able to get anything moving as far as my own thing is concerned. No blogging, no picture taking, no website development, no real estate marketing…nothing. I need to get on the ball with these things since they are all part of MY business and well being. In order to do that…I need to look at other options.
I have an opportunity to run a photo studio at the moment. I'm working towards that goal which surprisingly will be less exhausting then working with children. The traffic will be a lot less since my gig now is handling elementary schools. I will miss the babies! They made my day every day…and put me to work getting them to smile for the camera! I can honestly say this gig has been one of my best opportunities ever as far as satisfaction is concerned.
As for today…I'm just going to sit back, chillax, and sip on loads of lemon water. Kleenex is close by and trust me…it is needed! I will attempt to leave the house to look at some properties today. It's too beautiful to stay cooped up inside. Who knows…the air may do me some good. We shall see.
Thanks for reading. I really hope to keep this up more often. I always feel so much better after I post.
?