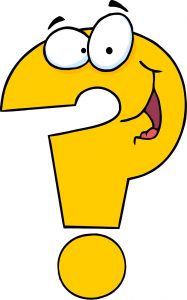 So I got asked an interesting question today. The question was "Do you blog?" My answer was "I used to. I stopped when I moved here." That answer got me to thinking…why did I stop blogging?
I was on a roll when I was in the Midwest. I practically had a post everyday. I blogged about sleeping in, surfing the internet, preparing for my move, going out, eating out, hanging out, etc, etc. Pretty much I blogged about everything…and nothing. Once I made my big move it all stopped. You'd think that I would have more to blog about being in a new city with new surroundings and new experiences. To tell you the truth I really didn't think all of it was blog worthy.
The question is…WHY NOT!?! I have done so much since my move that is SO worthy of a post!
Case in point…
? Personalized gift site is up and running – Just need to upload more of my images for my various products.
? Image gallery is up and running – Just need to design the site to my taste.
? Working as a photographer for a nationally known photography company – I am doing my happy dance right now! Can we say DREAM JOB? 😀
Things I have yet to do…
? Design my landing page which will introduce me to the world and point them to my other sites such as my blog, image gallery, etc.
– I'm being lazy about it and using wix.com. I cannot use my own domain without upgrading though. Need to find another free site if one exists.
? Actually promote my businesses.
– They are just not ready yet.
? Study up and pass my state real estate exam so I can be licensed to practice.
– This has been on the back burner since I've been living my dream as a photographer. I know I can do both.
I know I will get to where I need to be. The thing is where I am now deserves major kudos! For me to just up and move to another city and do what I've always dreamed of is HUGE! Who out there is living their dream? If you're not I suggest you give it a try. You'll never look back…I promise!
?Live & Love?