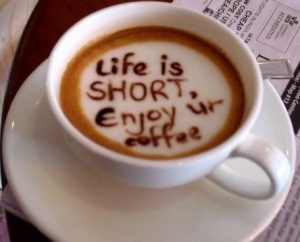 I woke up at a decent hour. Placement of my phone slash alarm pretty much guaranteed that. My plan was to go to the gym this morning. My weights paradise offers a 7am bootcamp that I wanted to try. I like bootcamps. I can go for the allotted time without much thought. I'm just going with the flow. My body is grateful for this flow…most of the time.
After I poured my first cup of coffee and finished preparing my multigrain English muffin with egg cooked medium, I was sort of singing a different tune. Sort of. My body was relaxed even though it only received about five hours of sleep. It didn't want to be stimulated just yet. It just wanted to chill. So I listened.
A big change after this weekend. It was pretty much non stop over these past two days. A lot of stress mentally and physically. Even during the down times I was still working on something that took a great deal of energy. I didn't stop until my head finally hit my pillow last night. A very productive weekend, indeed.
So, of course, when my alarm went off at 5am this morning and I smelled the coffee brewing I took a pause. As I prepared my morning nourishment I made a choice.
Chill. Reflect. Enjoy.
And I did.